 John Stephens & Co Ltd is a marvelous fine antiques shop located in Auckland's posh suburb of Remuera. This shop offers some truly beautiful pieces from all over Europe.
What's Inside:
Inside John Stephens & Co you will find all kinds of antique furniture - chairs, sofas, tables, commodes, chests, coffers, etc. - antique lighting, mirrors, fabrics and more.
Location Tips:
John Stephens & Co is easily spotted when driving along Shore Road. Thomas Bloodworth Park is across the road.
Website: www.js.co.nz
Payment options: Cash, credit, debit, EFT-POS.
Parking:
Parking is available in front of the shop.
Last Visited:   June 2017
John Stephens & Co Ltd - Auckland, New Zealand
15 Shore Road
Remuera
Auckland 1050


Mon-Fri 9:00-5:00
Sat 10:00-4:00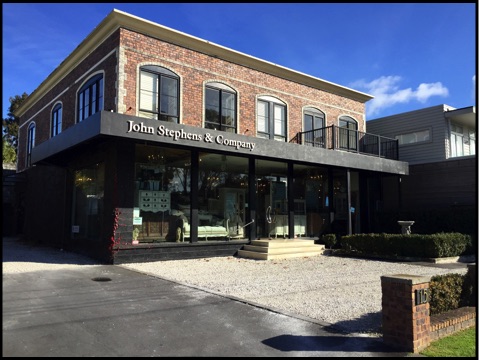 Tel:  09 529 1660
Email: info@js.co.nz