 Thorndon Antiques, formerly of Wellington, is now located in Palmerston North. This is shop offers a wide range of antiques and collectables from vintage to fine antiques. It is well worth a visit.
What's Inside:
Inside Thorndon Antiques you will find militaria, glass, china, pottery, porcelain, figurines, metalware, some jewellery, and loads of books, although the books are mostly but not always secondhand.
Location Tips:
Thorndon Antiques is located in the centre of Palmerston North on the corner of Main and Princess Streets.
Payment options: Cash, credit, debit, EFT-POS.
Parking:
Street parking is available in the front.
Website:  www.thorndon.co.nz
Last Visited: May 2017
Thorndon Antiques - Palmerston North
533 Main Street
Palmerston North 4444


Mon-Sat 10:30-5:00
Sun Closed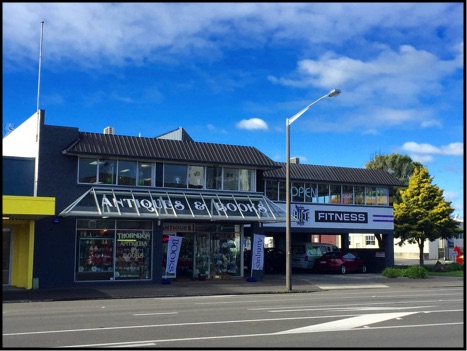 Tel: 06 358 4946
Email: ta@paradise.net.nz